What's Important
The word trust is defined as a belief that someone or something is reliable, good, honest, and effective. The word advise means to give advice to someone; to recommend or suggest something; to give information to someone.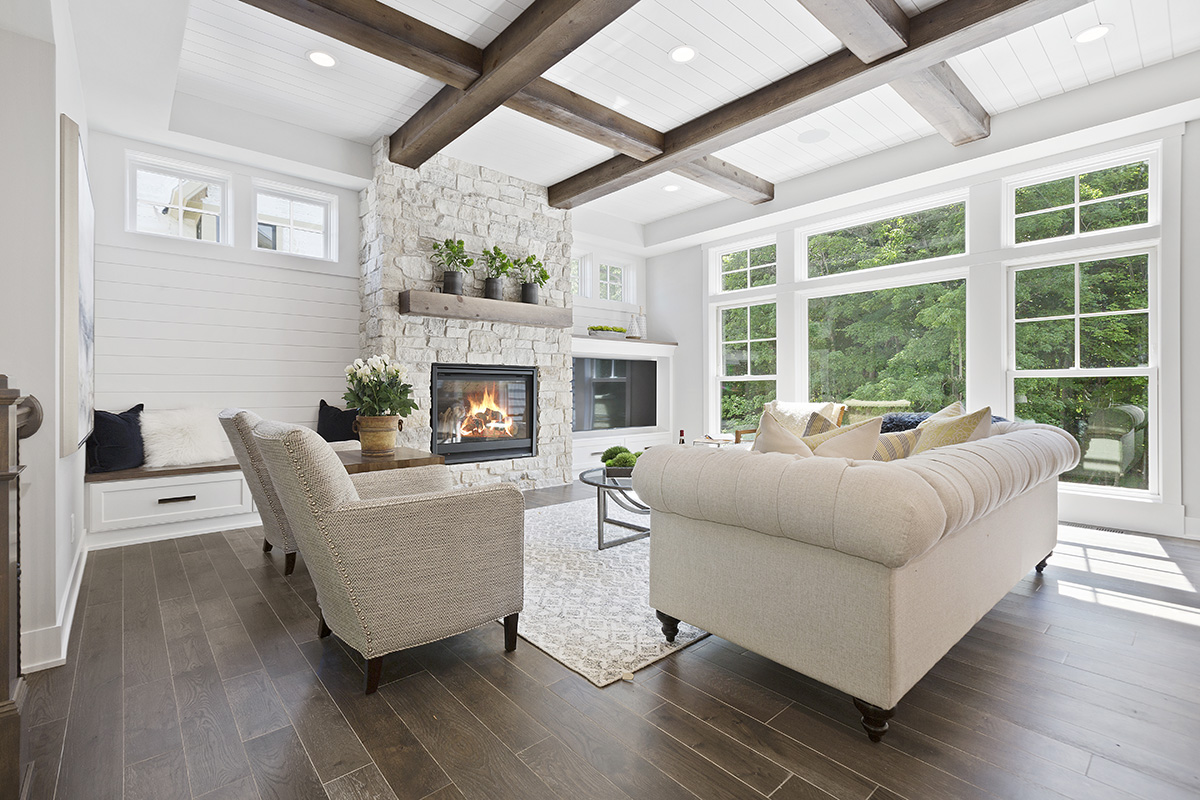 Approach
The Donovan Team's slogan, "Your Trusted Advisors," is a philosophy deeply rooted in their commitment to ensure your successful housing narrative. With each transaction, Jason and Johnny demonstrate their high level of character and competence, earning your trust and ensuring you that they always have your best interests in mind. They are calm when faced with challenges and they are ready to roll up their sleeves to ensure you achieve your real estate goals.  As your advisors, they walk you through the sale or purchase of your home, providing you with professional recommendations and insightful market data to make the best final decisions for you and your family. Afterall, the team measures their success by their clients' successes.  They encourage you to hear their success stories directly from the source. The Donovan Team has hundreds of five-star testimonials and reviews on www.realtor.com and www.zillow.com.
The Donovan Team strives to make sure you are a prepared buyer or seller. Through complementary consultations and market analysis discussions they provide all the information you need to make an educated decision on every aspect of the sale or purchase of your home.
The Donovan Team considers their clients to be clients well beyond moving day. The team enjoys reaching out from time to time – referring a good contractor or providing a market analysis when you are curious about your home's value.  Johnny and Jason look forward to stopping by with seasonal gifts and hosting annual client appreciation parties. Their goal is to not just help you during a transaction but also cultivate long-lasting personal and professional relationships for years to come.
Team Dynamic & Benefits
With an exclusive combination of being a high-achieving team and yet have only three team members, the unique dynamic of The Donovan Team provides many benefits to you as a client.
Regardless of price point or location, Jason and Johnny share client responsibilities equally.  The team's focus on maintaining a healthy rotation of time "on" and "off" provides them the opportunity to recharge and bring the energy full circle back to their clients, and therefore maintain their goal of always bringing high energy and focus to every meeting with clients and negotiations on their behalf.
With a team of two agents and one Operations Manager, there is no opportunity for creative ideas to get watered down or priorities to get lost.  The Donovan Team's cohesive team of three allows them to stay connected, be invested in your goals and keep your priorities at the forefront.
Throughout the week, Johnny, Jason and Sylvia are available. For weekend availability, Johnny and Jason rotate every-other weekend on, so you will always have access to a member of The Donovan Team. With so much in real estate operating on a "time is of the essence," basis The Donovan Team is available and prepared to work quickly on your behalf.
Extension of Our Team
Over the course of 20 years we have developed relationships with a number of professionals that share our goal of providing exceptional service to the client. From mortgage lenders, home inspectors, and title companies to engineers, builders, electricians, and other contractors we have you covered. Naturally, you can choose to work with any professionals but our relationships will be available to you.  
Relocation Program
Are you or any friends and family moving out of state? Goodbyes are challenging, but in this region it is something we see frequently. Relocating to a new area where you don't know anyone can feel overwhelming. The Donovan Team belongs to a nationwide network of high producing realtors that share the same core values and philosophies. We can refer you to one of these agents and make sure you or your referrals are in great hands!
Background
Jason became a licensed Realtor in 2002. When Johnny decided to join the industry in 2004 it was an obvious decision for the two brothers to become business partners. After all, Jason and Johnny share the same philosophies regarding hard work, integrity, and helping others achieve their goals.
Today, The Donovan Team is a highly skilled residential real estate team with over 38 years of combined experience. They are consistently among the top producing teams in the state of Maryland and take great pride in being lifelong residents and experts in their service areas.
Having been professionally trained for 17 years and counting by the number one real estate coaching company globally, Jason and Johnny are highly skilled communicators and expert negotiators in real estate, with over 1,200 homes sold.
The Donovan Team is a proud supporter of The Ulman Foundation and Children's Miracle Network.
Accomplishments
Jason and Johnny are proud members of the Re/Max Hall of Fame and recipients of the Re/Max Lifetime Achievement Award, but their most cherished accolade of all is that 91% of their business is from repeat or referred clients – a testament to the exemplary level of service and expertise the team provides.