The Donovan Team
"Your Trusted Advisors"
We feel it is a great privilege to represent our clients during a substantial life event. A time that requires expert negotiators, highly skilled communicators and a team that is committed to providing exceptional service.
The Donovan Team offers a complimentary consultation. This gives us an opportunity to discuss your specific needs, formulate a game plan, educate you on the home buying or selling process, discuss market conditions, and ultimately confirm that we are the right fit for your needs. (We do not ask you to sign anything at this meeting.) Our goal is for you to feel empowered, comfortable and excited for your housing narrative.
A significant life event requires proper planning. The Donovan Team is happy to invest our time and energy to provide you with the market data, statistics, and hard numbers you need to start preparing for this exciting life event.
We encourage you to schedule a consultation with us and learn how our services can benefit you.
THE TEAM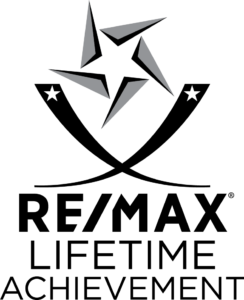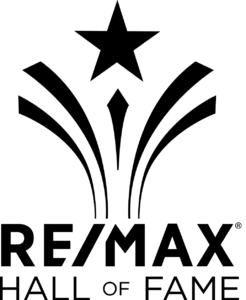 Credentials:
-Life-Long Residents and Local Experts
-Offering Over 33 Years of Combined Experience
-Over 950 Homes Sold
-Regional and National Resources/Relationships
-Certified Buffini Agents; Trained & Coached by the Most Successful Coaching Company in the U.S for 15 Years and Counting
-Members of the Re/Max Hall of Fame
-Consistently One of the Top Re/Max Teams in the State of Maryland
-Most Importantly, 91% of Our Business Consists of Either Repeat or Referred Client


---

Jason graduated from Salisbury University with a degree in Business Administration with a concentration in marketing. He has been a full time licensed realtor with Remax for 18 years, and has achieved the prestigious honor of becoming a member of the Remax Hall of Fame and recipient of the Re/Max Lifetime Achievement award. He resides in Anne Arundel County with his wife, and three young daughters. When Jason isn't working, he spends a large majority of his time with his family. They enjoy playing outside, going hiking, watching sports and movies, and of course playing dress up!

Johnny has been a full time licensed realtor with Remax for 15 years.   He has achieved the prestigious honor of becoming a member of the Remax Hall of Fame. He resides in Anne Arundel County with his wife Ashley and their 3 children, Dempsey, Tristan and Sophia. Johnny enjoys traveling, boating, exercising, tennis, soccer, but you can find him spending most of his free time with his family.

Keely joined The Donovan Team in 2020 as an Operations Manager.  With years of administrative support experience, across various industries, she assists The Donovan Team by scheduling appointments, dispersing all admin related paperwork and preparing marketing materials.  She enjoys spending time with her family, friends and rescue dog, Lucy. 
YOUR TRUSTED ADVISORS

The phrase YOUR TRUSTED ADVISORS, is not just a catchy marketing slogan to us, it's a philosophy, a way of doing business. We feel these two words most accurately describe what The Donovan Team is all about. The word trust is defined as a belief that someone or something is reliable, good, honest, and effective. The word advise means to give advice to someone; to recommend or suggest something; to give information to someone.
We go to great lengths to demonstrate our high level of character and competence thus allowing us to earn your trust. We want you to know and feel that we always have your best interests in mind. As your advisor we will walk you through the sale or purchase of your home, providing you with our professional recommendations and insightful market data, but the final decision will always be yours to make. Our clients are confident that our recommendations are in line with our number one goal, which is to help them make the best decisions for them and their family. This confidence has allowed them to make the right decisions time and time again.
RE/MAX
As agents we are all independent contractors and it's up to the individual agent or team to set their level of business ethics and customer service.  Therefore, you really want to feel confident about the individual or team that you choose to represent you. This being said, we are fortunate to be backed by the most successful real estate company in the world.

Remax is #1 in…
-Total Worldwide Transactions
-Total Worldwide Volume
-Overall Agent Experience
-Agents with Designations
-U.S. Market Share-17%
-More Buyers and sellers would recommend RE/Max than any other real estate brand
A RELATIONAL APPROACH

We handle each transaction with the utmost care and professionalism. We are 100% committed to doing business by referral and providing our clients with exceptional service. We are not interested in closing a transaction, collecting a commission check and moving onto the next one. Our goal is to not only help our client's during a transaction but before and after as well, to provide the service that will keep our clients coming back, and referring their family and friends to us.
This can be seen through the complimentary buyer consultations and market analysis we provide to ensure our clients have all the information they need to make an educated decision on each and every aspect of the sale or purchase of their home.  It can also be seen through our client appreciation program which involves house-warming parties for our buyers, seasonal gifts, useful market information, client appreciation parties, and more. Our greatest occupational accomplishments are the long-lasting personal and professional relationships we form with our clients and their families.
STRENGTH IN NUMBERS

Here at The Donovan Team we believe strongly in the philosophy that there is strength in numbers.  Jason & Johnny share all of their buyers and sellers regardless of price point or location.  Generally speaking one of them will take the lead with the client but the other one will be integrated throughout the process. We go to great lengths to keep all members of the team well informed to ensure we all provide exceptional service to the client. Additionally, there is an ebb and flow to a real estate transaction and we are very respectful of this. For example, if one team member shows you the home that you are interested in, he would likely be the one to meet with you to put together the offer. Barring someone being sick or on vacation we would never jump in and out of a transaction at an inappropriate time. Sara will be involved with every client transaction in a supportive role insuring a smooth transaction and that everything is completed in a timely manner.
The three main benefits of working with a team are more ideas/ professional experience, more accessibility to our clients, and more energy.
More Ideas/ Professional Experience: The Donovan Team works hard to make sure our clients receive the best ideas that originate from team synergy.
More Accessibility: Because there are three of us we are generally able to be available for our client's and are flexible with our clients schedules. Generally Jason works Saturday's and Johnny works Sundays so we have each day of the weekend covered for our clients but we are also able to shut down and have time with our family.
More Energy: Once again sharing our clients allows us to get the necessary R&R which helps us achieve the ultimate goal of bringing "high energy" to all of our clients and our team.
CORE VALUES/BUSINESS PHILOSOPHIES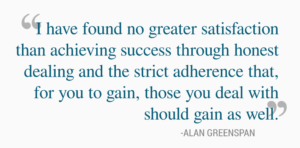 – Gratitude is the father of all attributes.-Tim Sanders
– To sell is to serve and to serve is to listen-Author Unknown
– Can we put our name to our work?-Brian Buffini
– Success is not magical or unpredictable, it's the result of consistently applying the basic fundamentals.-Jim Rohn
– The successful warrior is the average man with laser like focus.-Bruce Lee
– Bread, may this house never know hunger. Salt, that life may always have flavor. And wine, that joy and prosperity may reign forever.-Mary Bailey
– With integrity you have nothing to fear, since you have nothing to hide. With integrity, you will do the right thing, so you will have no guilt.-Zig Ziglar.
– The major value in life is not what you get. The major value in life is what you become.-Jim Rohn
– Give whatever you are doing and whoever you are with the gift of your attention.-Jim Rohn
– Our achievements are shaped by the terrain of our lives and the strength of the foundations we set. In building the life we have imagined we must dare to be true to our beliefs, dare to be ethical, and strive to be honorable. For integrity is the highest ground for which we can aspire.-Author Unknown
MISSION STATEMENT

To utilize our experience, emotional intelligence, and passion to effectively navigate our clients through one of life's most challenging and exciting events; the purchase or sale of a home.
To serve as a trusted advisor and use our "client first" approach to provide exceptional service; service that yields outstanding results, earns repeat clients, and creates advocates for our business.
To use our business model of working by referral to run an efficient business that leads to a high quality of life for the associates of The Donovan Team
To enjoy the long-lasting relationships we form with our clients and their families.
GIVING BACK
The Donovan Team is pleased to announce that each time we help a client buy or sell a home we will be contributing to Charity Ball.  Charity Ball is a global organization that donates soccer balls to children in poverty stricken areas.  To learn more about Charity Ball please visit their website at www.charityball.com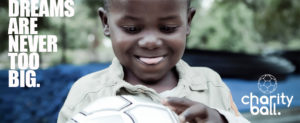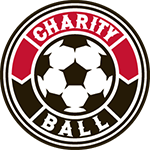 The Donovan Team & Remax proudly donate to The Children's Miracle Network, a North American non-profit organization that raises funds for children's hospitals, medical research, and community awareness of children's health issues. To learn more about the Children's Miracle Network please visit their website at www.childrensmiraclenetworkhospitals.org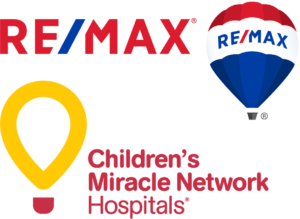 The Ulman Cancer Fund is an organization with a mission to change lives by creating a community of support for young adults, and their loved ones, who have been impacted by cancer. The Donovan Team and family are committed to spreading the UCF's message of hope and awareness for the young adult cancer movement. If you would like to join The Donovan Team in volunteering and supporting the UCF's mission, please visit http://www.ulmanfund.org