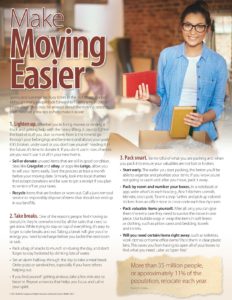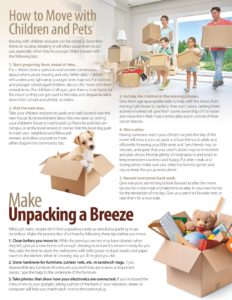 Moving is stressful. Thankfully, with proper planning, you can ease the transition for your entire family. The more prepared you are, the easier the move will be. Plus, you'll feel more confident when handling unexpected challenges.
This month, we are sending information intended to reduce the stress of your next move. Page one outlines three tips to help your move go more smoothly. Moving is tough enough, but with the addition of children and pets, stress may increase exponentially. For those moving with little ones and furry friends in tow, page two offers insight to help keep every member of your family happy.
Not moving in the near future? Share this information with your family and friends who are moving to help them make it less stressful. If you're thinking of buying or selling, give us a call.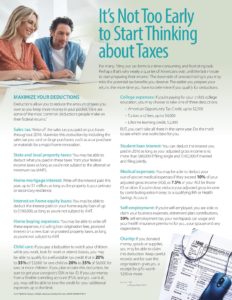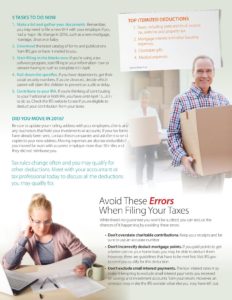 Tax time is right around the corner. While many people wait until the last minute to complete tax returns, it may pay off to get started now, especially if you plan to itemize.
The information this month outlines several deductions you may be able to claim on your taxes if you qualify. These deductions, including writing off sales tax and your mortgage interest, allow you to reduce the amount of taxes you owe and help you maximize your savings. Page two helps you get organized for tax season by providing a list of tasks to tackle now.
Tax time can be stressful for many people. The more you prepare, the less stressful the process will be.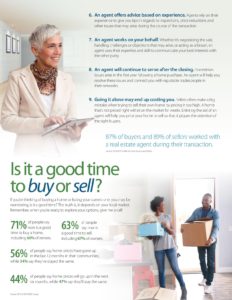 Are you thinking of buying or selling a home this year, or know someone who is? Whether it's your first time dipping your toe in the real estate world or your fifth, it's important to have an agent you trust by your side to help you through the process and serve you after the sale.
The information we are sending this month outlines nine reasons to enlist the aid of an experienced real estate professional, like us, to guide you through buying or selling a home. Eliminate the confusion and frustration of trying to understand the real estate process on your own and give us a call with your questions and concerns. We are more than happy to discuss your unique situation, as well as give you an update on our local market.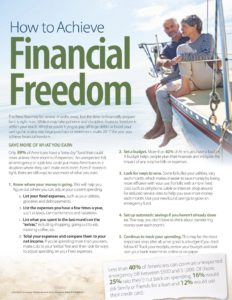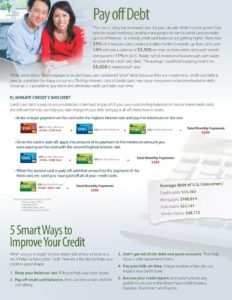 If you're like most people, you dream of the day you can pay off all of your debt and boost your savings and retirement accounts. However, the reality is many who want to achieve financial freedom aren't sure where to start.
The information outlines strategies to help strengthen your financial future. Page one outlines tips to help you save more of what you earn, including creating a budget and tracking your spending. Page two offers a step-by-step plan to help you eliminate debt, specifically credit card debt.
Take charge of your financial future once and for all.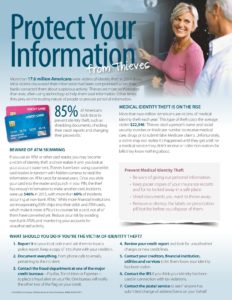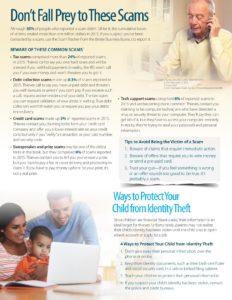 The information  this month is intended to help you avoid falling victim to identity theft, while arming you with the knowledge you need to mitigate the impact if your personal information is stolen. While page one outlines a few of the latest tactics thieves use, page two outlines several common scams that have swindled countless victims out of more than one trillion dollars in 2015 alone.
Having your identity stolen can have a serious impact on your credit, job and overall life. The more conscious you are about shredding your documents, staying on top of your credit report and changing your passwords, the more likely you are to prevent a thief from stealing your identity.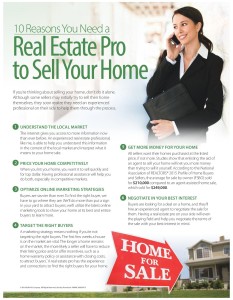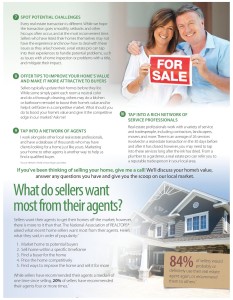 Whether you've lived in your home for many decades or less than five years, one thing is certain—you need an experienced real estate professional in your corner to help you through the process.
This month features 10 reasons why it's essential to have a real estate professional by your side when you sell your home. Selling a home can be an emotional process for many sellers, especially if they've experienced life-changing milestones while living in the home. An experienced professional can help you get your home ready to list, price it competitively and help you through the entire real estate process.
If you're thinking of listing your home, give us a call. I'll go over your home's competitive market analysis, discuss our local real estate market and answer any questions you may have about the process.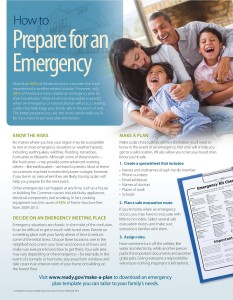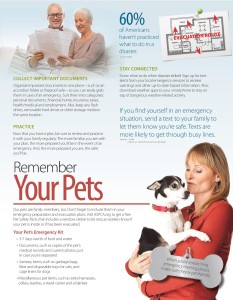 A weather-related emergency or disaster can occur any time. While they may be difficult to predict, it is possible to prepare. In fact, the more prepared you are, the more comfortable you'll be when putting your plan into action.
The information this month offers tips on how to create a plan that will help you and your family in the event of an emergency. It covers everything, including: deciding on a meeting location, collecting documents and practicing your plan on a regular basis . You may not be able to control if or when an emergency will happen, but you are able to control your preparation for it; and preparation equals safety
Although we may not want to think about what would happen in the event of an emergency, it's necessary to plan for such an occasion. I enjoy serving you and care about the well-being of you and your family.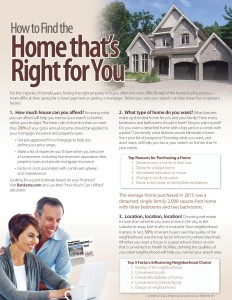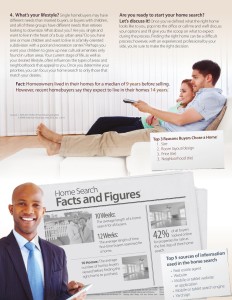 More than half of recent homebuyers said the hardest part of the buying process was finding the right home to purchase.* Since a home is the largest purchase most of us will make, it is easy to become wrapped up in finding the perfect place that meets all of our wants and needs. We overwhelm ourselves by focusing on checking off the boxes that will result in our ideal home. That's a lot of pressure!
This month our information is intended to take the stress out of finding the right home. Before you begin your search, there are four things to consider—price range, features, location and lifestyle. These four factors will help you focus your search on homes that meet your needs, allowing you to make the best decision for your family and for your wallet.
When you're looking for a home, you need an experienced professional in your corner to help navigate the process and get you the best deal. If you're ready to buy, give me a call! I'd love to help you achieve your dream of homeownership.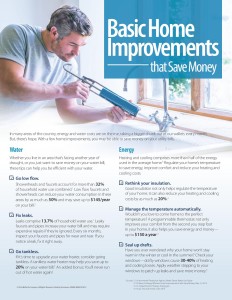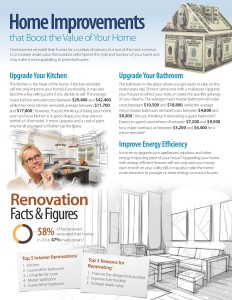 If you're like many people, you're always looking for ways to save money on your monthly water and utility bills. You turn off the lights when you leave the room, turn off the faucet while you brush your teeth and only wash full loads in the dishwasher. What else can you do?
The information I'm sending this month outlines six simple home improvements you can make to help you save on your utility bills. From upgrading your fixtures to applying weather stripping to drafty windows, these simple suggestions are sure to save resources and money.
Do you want to improve the value of your home? These pages outline three projects that will help you boost its value, whether you're thinking of listing it now or in the future. If you're thinking of selling, give me a call!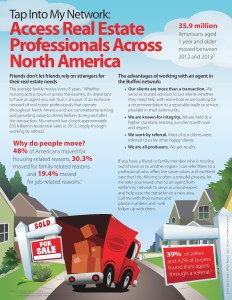 Although moving to a new area can be a stressful experience, having an agent in your corner who is familiar with the community can make the moving process considerably easier.
The enclosed information explains how I can help your friends and loved ones who are relocating to another neighborhood, whether it's the next town or across the country. My extensive network operates throughout North America, allowing me to refer your loved ones to a professional committed to serving their needs wherever their journey takes them.
If you have a loved one who is thinking of relocating, let me refer them to a qualified agent from within my network who can become their trusted advisor and help with their moving adventure.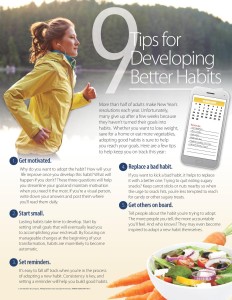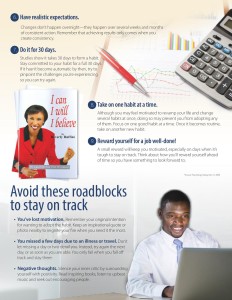 Have you ever set a goal or made a New Year's resolution only to give up or forget about it a few weeks later? You're not alone. Many of us set goals and then fall off track after a few weeks. The reason? We haven't changed our habits.
Good habits help us achieve our goals. To help you stay on track to reach the goals you set for 2016, here is information that offers tips for developing better habits. These nine tips will make it easier to incorporate a new habit into your daily routine. Whether your goal is to get healthier or buy a home, these tips are sure to help you rethink your habits and adopt new ones. Since habits take time to develop, it's important to remain patient and, of course, never give up.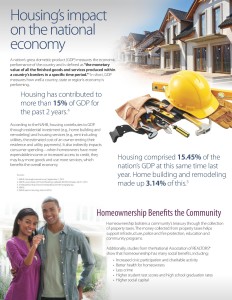 Buying a home not only offers you potential benefits, it also positively impacts the local and national economies. How so?
The information for you this month delves into the positive impact of a healthy housing market on the national and local economies. It gives the scoop on the impression housing has on the local economy, specifically the impact of new homes. It also goes into the influence of housing on the national economy and the country's gross domestic product (GDP).
Housing is sure to be a hot topic in the coming months, as the election takes center stage in the media. If you'd like to learn more about how this benefits you, don't hesitate to give us a call.
Don't throw your budget out the window this holiday season! There are many ways to save money while spreading holiday cheer to your loved ones and friends.
We are sending information that offers ten tips to save money during the holidays. Five ways to save money on gifts for the people on your shopping list, and five ways to help you decorate your home for less.
Pass this information along to your family and friends to help them save money as well.
The ever-changing real estate process can be confusing for most homebuyers and sellers. That's why having an experienced, trustworthy professional to work with is essential. I'm proud to be the professional that you trust with your real estate needs.
The information this month outlines some of the services I provide, and explains why it's important to have a well-rounded professional in your corner. These are just a few of the services I'm happy to offer great clients like you.
If you have a family member or friend who is thinking of buying or selling a home, I'd love to offer them the same great service I give to you. Pass this information along to them!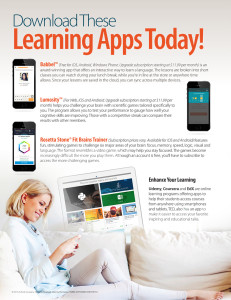 Are you in the market for a new home? If you're like many people, you may use your smartphone during your home search. Here are several apps to use during your home search to make the process of finding the right home easier.
Learn something new while you're on the go! Here are a few apps to help you improve your mind while you're waiting in line at the grocery store, on a break at work or relaxing at home. Help your family and friends sharpen their cognitive skills by sharing this information on to them.
Learning isn't reserved for children and college students. In fact, people who continue to learn and gain skills after they've graduated tend to have healthier and more active minds as they age.
Here are several websites designed to make it easy to learn something new outside of the traditional classroom. We also provide information about a few websites that host educational and informative lectures to watch while you're waiting for your morning coffee or when you need a quick shot of knowledge or inspiration.
Did you know that you can use social media to streamline your life and make planning easy? The popular social media website Pinterest can help you plan everything from home renovations to meals and even the most special events.
I'm sending along five ways to use Pinterest to help you make your life a bit easier. This piece is intended to help you save time when planning events, weekly meals and workouts, so that you have more free time to spend as you wish and with the people who matter most to you.
Pass this information along to your family and friends so they too can use Pinterest to optimize their time.
One of the most common questions I hear from homeowners is "How do I improve my home's value?" Whether you're a new homeowner or you've been in your home for decades, you may wonder if there are things that you can do to improve your home's value.
This information will help you improve the value of your home over time. It offers tips and solutions to help you boost your home's curb appeal—the first impression that potential buyers and passersby have of your property. It also focuses on the five renovations that offer the biggest returns, from replacing your front door to adding an attic bedroom.
Pass this information along to your family and friends who may be curious about what they can do to boost the value of their homes.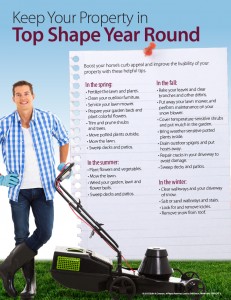 Boost your property's curb appeal year round! Here is a checklist to help you maintain your property during each season of the year. Remember, a well-maintained home is a more valuable home. Share this checklist onto family and friends to help keep their properties in top shape all year round.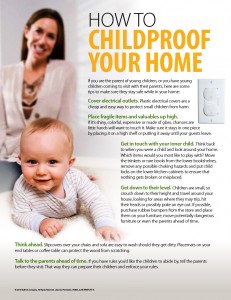 Even if you don't have young children, you may have family, friends or neighbors who do. Below are several tips to help you childproof your home before they visit. Help your family and friends with young children improve the safety of their homes by forwarding this information to them.