YOUR TRUSTED ADVISORS

The phrase YOUR TRUSTED ADVISORS, is not just a catchy marketing slogan to us, it's a philosophy, a way of doing business. We feel these two words most accurately describe what The Donovan Team is all about. The word trust is defined as a belief that someone or something is reliable, good, honest, and effective. The word advise means to give advice to someone; to recommend or suggest something; to give information to someone.
We go to great lengths to demonstrate our high level of character and competence thus allowing us to earn your trust. We want you to know and feel that we always have your best interests in mind. As your advisor we will walk you through the sale or purchase of your home, providing you with our professional recommendations and insightful market data but the final decision will always be yours to make. Our clients are confident that our recommendations are in line with our number one goal which is to help them make the best decisions for them and their family. This confidence has allowed them to make the right decisions time and time again.
RE/MAX
As agents we are all independent contractors and it's up to the individual agent or team to set their level of business ethics and customer service. Therefore, you really want to feel confident about the individual or team that you choose to represent you. This being said, we are fortunate to be backed by the most successful real estate company in the world.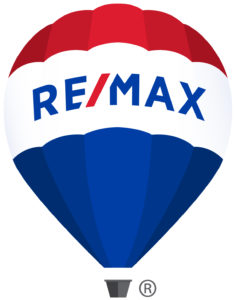 Remax is #1 in…
-Total Worldwide Transactions
-Total Worldwide Volume
-Overall Agent Experience
-Agents with Designations
-U.S. Market Share-17%
-More Buyers and sellers would recommend RE/Max than any other real estate brand
FIRST STEP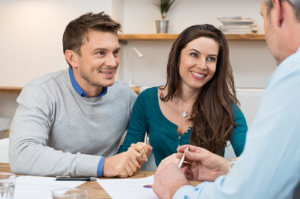 A significant life event requires early and proper planning. On average we meet with our clients 6-12 months prior to them buying a home.
The Donovan Team welcomes the opportunity to sit down with you for your home buying consultation.  This meeting is what we commonly refer to as "your home buying game plan meeting", (Please note, we do not ask you to sign anything at this meeting).  This consultation serves several purposes.
First, it gives us an opportunity to tell you more about us, our business model, and the type of service we provide.
Additionally, you are able to share with us the specific real estate needs that you and your family have, any concerns, or fears and of course share with us what you are looking for in your next home.
Lastly, we are able to provide you with an expansive amount of data regarding today's market place and the home buying process.  Ultimately, our goal is to create an informed and educated buyer that is ready to hit the ground running when it is time to look at homes.  The topics and content we will discuss are as follows:
-Customer Service/ The Donovan Team
-An Outline of  a Real Estate Purchase
-Market Trends/ Data
-The Four Main Factors…Price, Location, Condition, Market Conditions
-Negotiating
-The Different Types of Sales…Standard, Foreclosure/ Bank Owned, Short Sales
-A Real World Purchase Scenario
-Your Home Buying Criteria
-Goals/ Expectations
FINDING YOUR HOME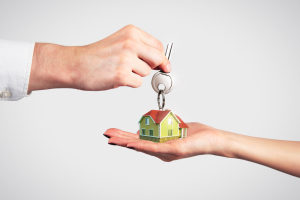 A buyers search for the right home is often the most fun part of the process. Together we will use your search criteria to put together a list of homes to tour in person. As we look at property our goal will be to gain a better understanding of what features are most important to you. Additionally, we will serve as a consultant to help you as an individual or as a couple decide what criteria are must haves and which ones are a plus.
When it comes time for you to select the right home, The Donovan Team has two primary goals. We want to make sure the home is inline with your goals, wants and needs.  Secondly, we will provide valuable data and insight to confirm the property is a sound investment and a good resale. Naturally, we hope your family enjoys the home over the years, but when it's time to sell it needs to be a desirable listing, that will be well received in the market place. 
FIRST TIME HOME BUYERS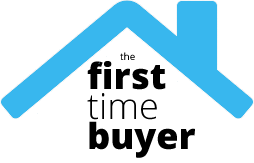 Assisting a buyer with the purchase of their first home can be a challenging process, but it is also extremely rewarding.  The Donovan Team has represented over 150 first time home buyers successfully get into their homes.
We are well equipped with the experience and emotional intelligence to guide you through this important life event. The Donovan Team will go above and beyond to ensure you feel comfortable with each step of the process.  We always extend the invitation for our buyers to include their significant other, family members, or friends in the process. Have them join us for our buyer consultation, when we view homes, write an offer, attend the home inspection, or at settlement. 
MILITARY APPRECIATION PROGRAM

The Donovan Team is pleased to announce the development of our Military Appreciation Program. The men and women of our military and their families sacrifice a great deal for our country. In an effort to give them a small thank-you for all that they do we introduce our Military Appreciation Program. The Donovan Team and Remax Leading Edge will be providing an agent credit of 10% of The Donovan Team's total commission to go towards the closing costs of our VA eligible buyers and sellers.
AREAS WE COVER
We cover Southern Maryland to Baltimore County and everything in between. This includes the following counties; Anne Arundel, Calvert, Charles, St. Mary's, Baltimore County, Baltimore City, Howard, Prince George's, and Queen Anne's. If you are looking to purchase or sell a home that is not in one of these areas we would be happy to refer you to a highly qualified agent in your area. We have access to a nationwide referral directory, filled with professionals that share our philosophies, and who will strive to provide you with A+ service.
MOVING OUT OF STATE OR TO AN AREA OUTSIDE OF OUR TERRITORY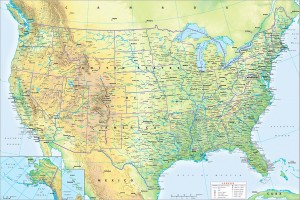 We are club net members of the most successful real estate coaching company in the world. The realtors that belong to this coaching company average 6 times more business than other agents nationwide. As club net members we have access to a nationwide referral directory. We would be happy to refer you to another world class agent in a different location that shares the same professional principals as we do. Once we have referred you we will periodically contact you and your agent to make sure everything is going smoothly. We will make sure you receive A+ service from start to finish!